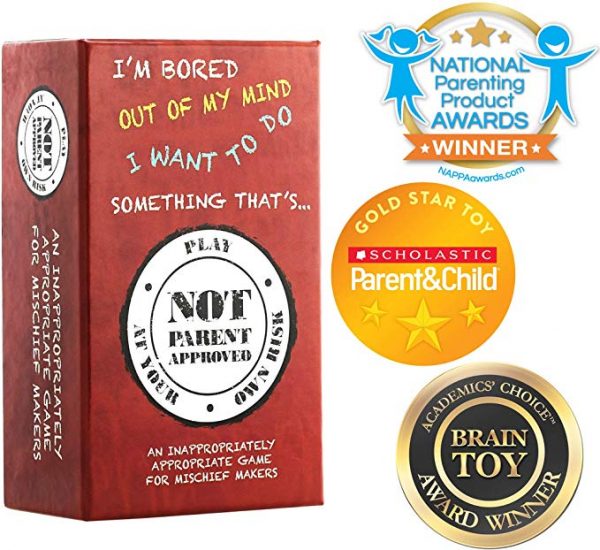 Not Parent Approved is a card game inspired by Cards Against Humanity- but for kids!  It's the only wacky weird game that is OK to put boogers, juice, fart and grandma all in the same sentence.  This holiday season lets forget about the technology and give an old fashioned card game!
A player reads a card with a blank- "My parents get really mad when they see me _______" The other players then choose the funniest card as an answer like "Eating boogers" or "Spilling something that makes it look like you peed your pants." Kids are sure to be laughing at these wildly inappropriate appropriate answers!
Not Parent Approved is sure to be the best gift idea or stocking stuffer for any kid (ages 8+) this holiday season. You can find it on Amazon for $24.99.